The Bone Society is an innovative chamber music ensemble founded in 2010 for the purpose of putting the trombone in a prominent light. The ensemble members have studied in New York, Bern, Amsterdam, Brussels, Antwerp and Maastricht; together they possess the ambition necessary for performing chamber music at the absolute highest level, for you!
The surprising international success of their crowdfunding campaign enabled the ensemble to complete the recordings for their debut album much earlier than expected. In creating this disc, they commissioned new pieces and arrangements for this unique instrumentation with the intention of expanding the repertoire for this type of group.
Convinced by The Bone Society's exceptional musicianship, ambition and enthusiasm, many leading composers (Nicola Ferro, James Stephenson and Kevin Houben) eagerly agreed to write for their CD and an outstanding lineup of principal trombonists from the world's finest orchestras (Joseph Alessi, Ian Bousfield, Massimo La Rosa and Stefan Schulz) were willing to collaborate with The Bone Society as soloists.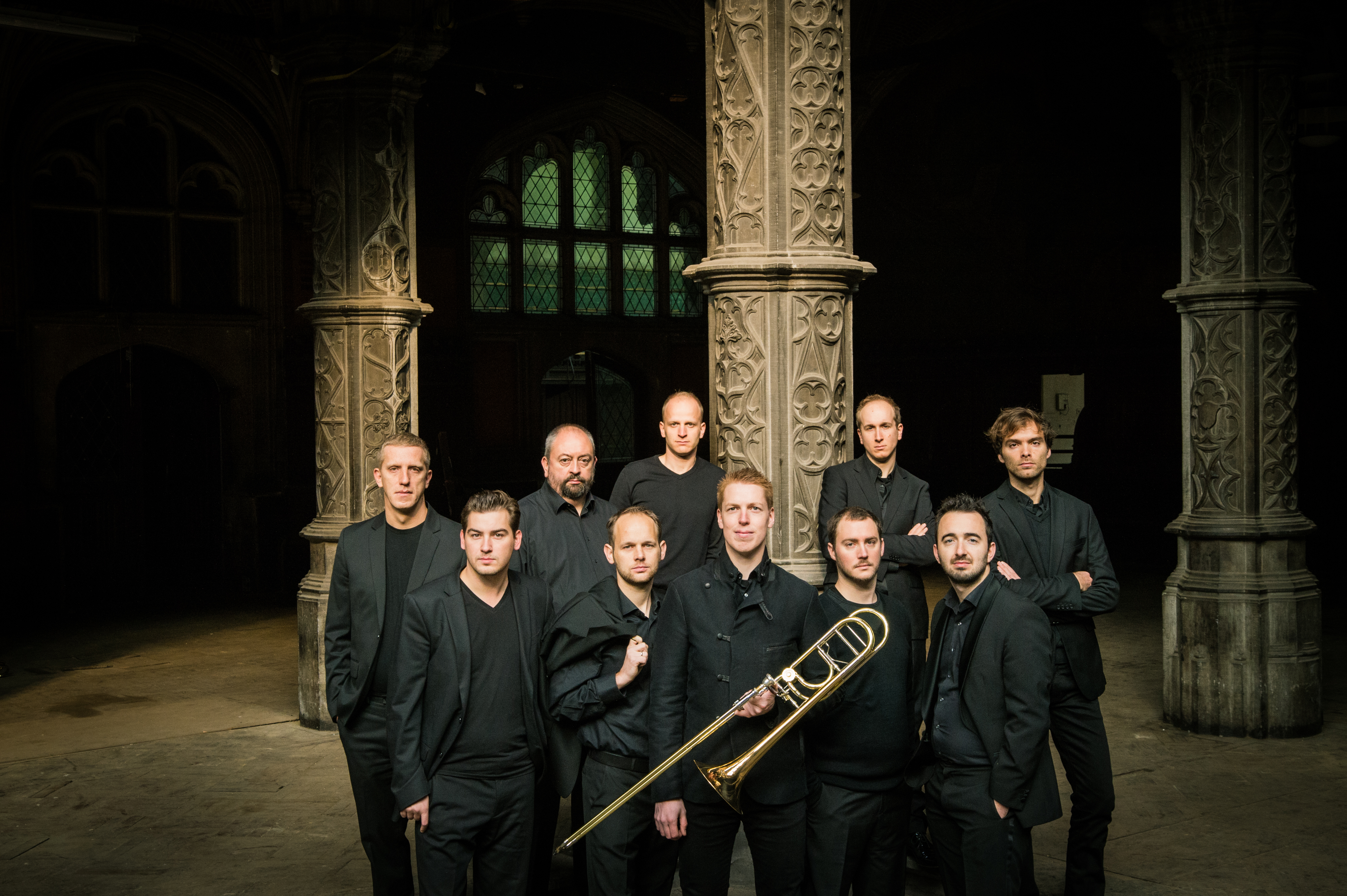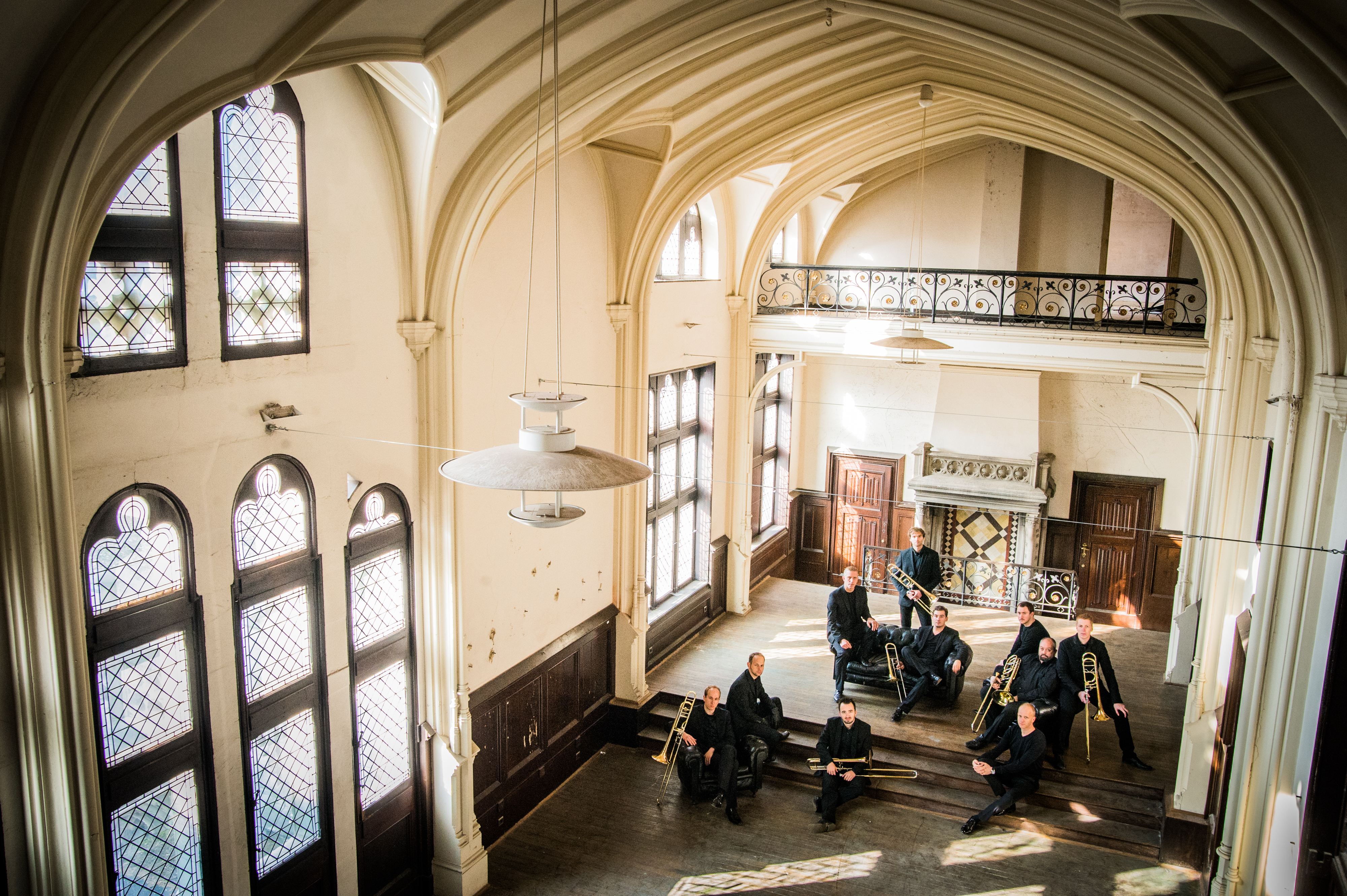 Besides performing in Belgium, The Bone Society has also appeared in productions abroad. On numerous occasions the group was invited to perform on stages in Germany, France and Spain. Praised for their profound musicianship and well­balanced ensemble playing, they are regular guests at prestigious international trombone conventions: Lille (2015), Valencia (2015) and New York (2016).
The Bone Society ́s members are: Maarten Bruyninckx, Rob Cuppens, Lander Geens, Erwin Kelchtermans, Wim Lauryssen, Maarten Lowel, Jeroen Mentens, Jan Nicolaers, Lode Smeets and Luc Thys.
The Bone Society has become one of Belgium's leading brass ensembles. By organizing master classes in Belgium and Germany, The Bone Society is passing its methods and musical experiences on to the next generation of trombonists.
Dear Music Lover,
First of all, thanks to you, we have managed to fulfill our dream. Through our passion for music and the love of our instrument, we can proudly present you with our first album: BoneLab!
In our fascinating search for new compositions, we have succeeded in expanding the repertoire for trombone chamber music. We are presenting two new works for ensemble and soloist: "Niry Fide Xemy" by Nicola Ferro and "The Tempest Concerto" by James Stephenson. Both of these works were created thanks to the harmonious cooperation between the ensemble, composers and soloists.
Inspired by this process and as the icing on the cake, The Bone Society has commissioned a brand new overture from their friend and upcoming Belgian composer, Kevin Houben, who feels the results are explosive. The other solo pieces on this album were composed by Jean­Michel Defaye, Eric Ewazen and supplemented by an arrangement of Pietro Mascagni. On this CD there is music from the late romantic to contemporary repertoire with strong influences from jazz, pop and even disco music.
This outstanding lineup of principal trombonists from orchestras around the world has never before been captured on one album: Ian Bousfield (formerly Vienna Philharmonic), Massimo La Rosa (Cleveland Orchestra), Stefan Schulz (Berlin Philharmonic) and Joseph Alessi (New York Philharmonic).
The combined abilities, energies and enthusiasm of soloists, ensemble and composers have produced a total result which seems even greater than the sum of its parts. This approach to making music has enabled us to melt together into one unified blend creating chamber music at the highest level.
We began crowdfunding in order to determine how interested family, friends, colleagues and musicians would be. When this campaign ended on the last day of 2014, it was a global success with 80 contributing fans inspired by our project.
We hope that this album makes a positive impact on the classical music scene and distinguishes itself in quality. Thanks to this brilliant recording on Auro­3D you have the chance to listen to us in the sound of the future.
With musical regards,
Jeroen Mentens
Artistic Leader, The Bone Society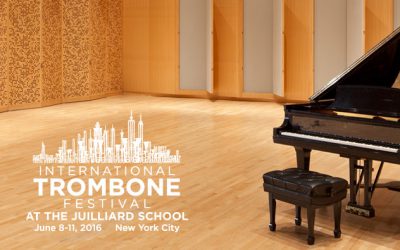 On June 10 at 2:30pm, we are presenting our CD on our concert at the International Trombone Festival 2016 at Peter Sharp Theater at The Juilliard School, New York City. On this concert we will perform two pieces of our brand new CD Bonelab, and we will premiere a new...
Address
The Bone Society vzw
Gestelsesteenweg 171
2450 Meerhout